How to Compress Your PDF Files
In some case, large size PDF files with scanned content will cause you some troubles like disk space requirements or email attachments. Therefore, it is need for you to have a third-party application to reduce their overall size. PDF Compressor is the one that will reduce your PDF files by compressing and cutting down on quality and DPI level.
PDF Compressor - Main Window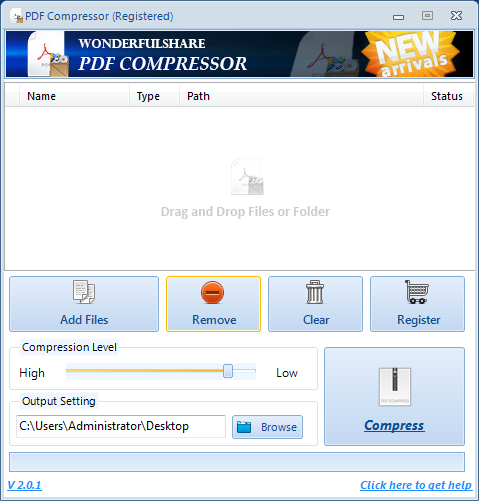 Step 1. Add Your PDF files
Two ways for adding PDF files have been provided. You can click the "Add Files" button to open a dialog and choose the target files. You can also drag and drop your PDF files or a folder onto the file area.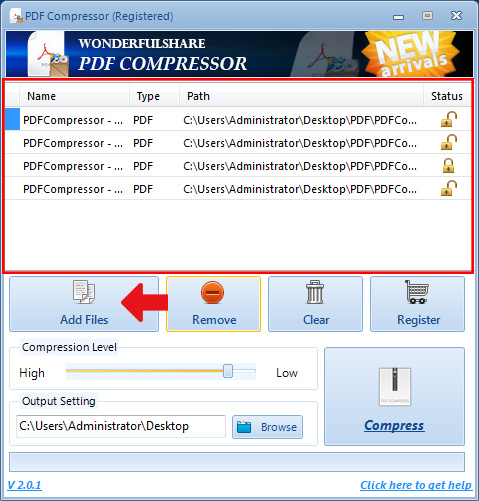 Step 2. Set Compression Level
Using the build-in slider, you can modify and set the compression level. PDF Compressor will reduce the size of your PDF files by cutting down the documents' dots-per-inch attribute. This will results a lower image quality.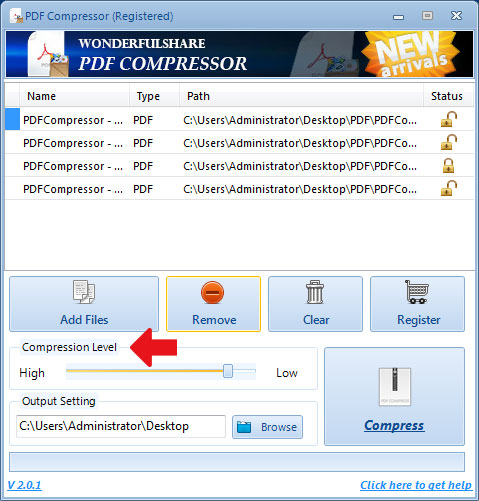 Step 3.Click "Convert" Button
If everything gets ready, all you need to do is to click the "Compressor" button and start the process. PDF Compressor will complete the task soon.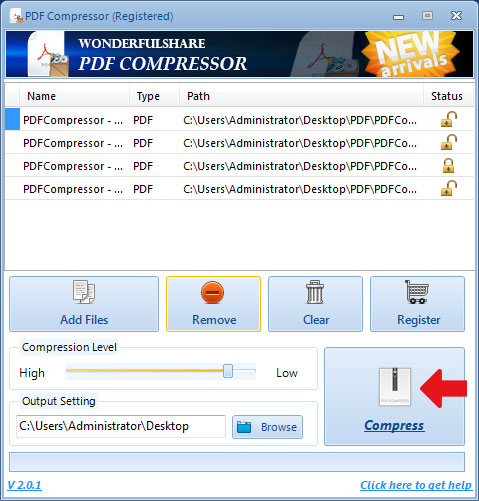 Ready to try or buy?
Related Articles