ImagetoPDF Converter - How to Convert Images to PDF Files for free!
ImagetoPDF Converter for Windows is now available for downloading and ready to work. It's a simple but powerful application which is designed to help users to convert images to PDF files. You can add your PNG, JPG and Bmp files and complete converting process with only a few clicks.
Step 1: Add Image Items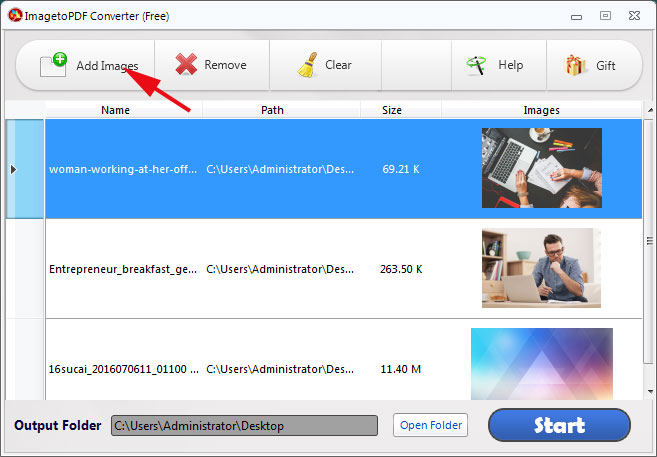 You can add image file by drag and drop as well as clicking the "Add Images" button. Detailed information about each image file like name, path, size and thumbnails shows after uploaded successfully.
Step 2: Change the File Order by Drag and Drop.
After all image files have been added, you can move up or down your image files by drag and drop.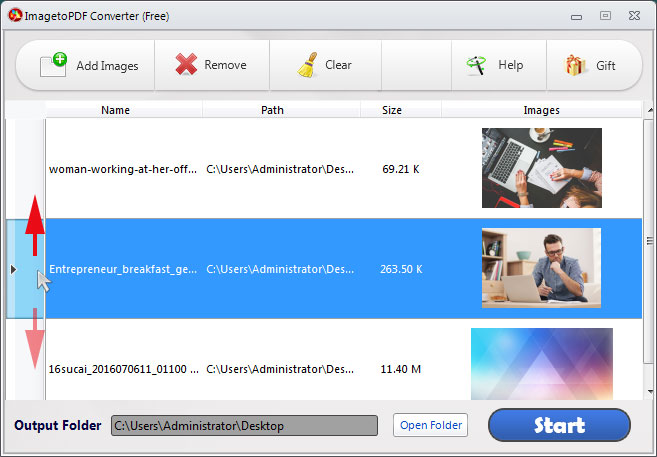 Step 3: Advanced setting before converting process
ImagetoPDF Converter has provided powerful advanced settings for you to manufacutre your PDF pages. You can set your page size, page margin and page orientation for your PDF files.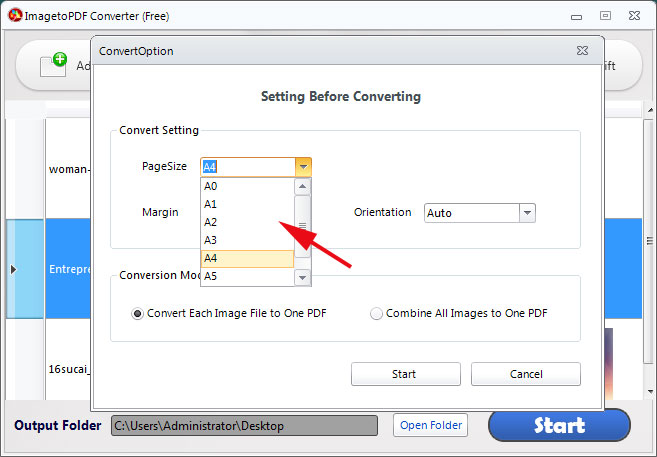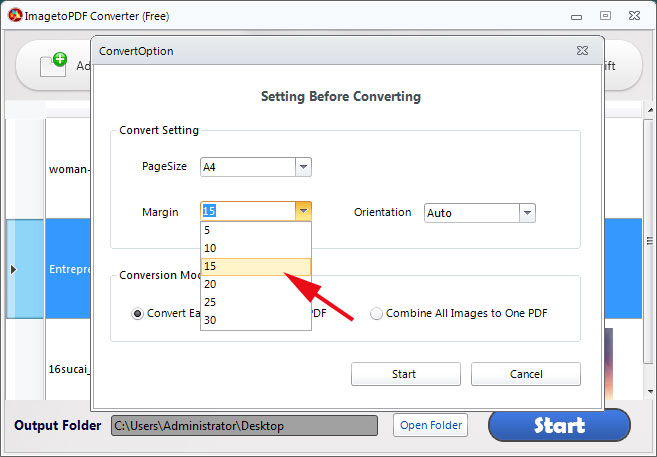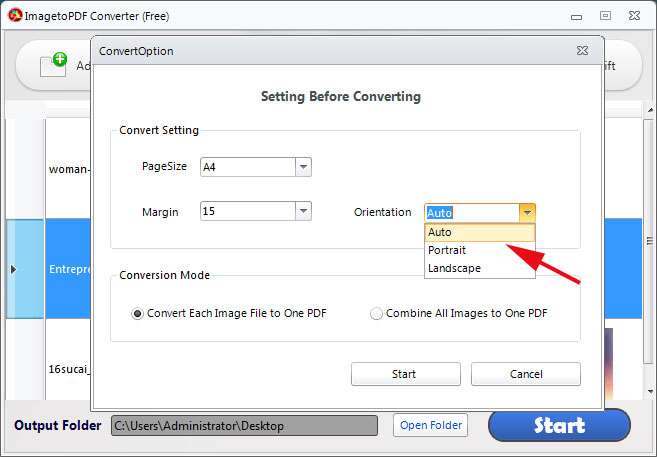 Step 4: Set Your Conversion Mode
You can specify how the image files should be handled. ImagetoPDF Converter can either export files separately or merge them into a single PDF file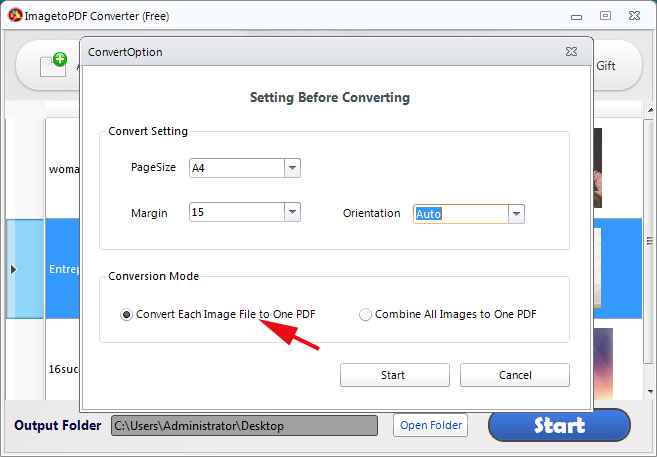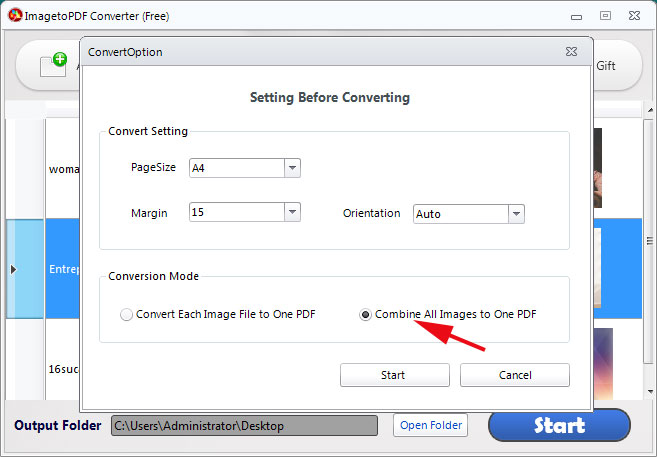 Ready to download?
Related Articles