How to Compress and Reduce Size of PDF Files Using PDF Compressor V3
PDF Compressor V3 is a powerful PDF compression tool which is capable of reducing the size of your PDF files safely and efficiently. All of the PDF files will be converted by keeping the format and layout of the original files. It supports batch processing so you can compress multiple PDF files at once.
This article will enable you learn how to compress and reduce the size of your PDF files step by step.
Step 1. Launch the application and add PDF files
After a swift and uneventful installation, you come face to face with a clean and user-friendly interface that is unlikely to give you any troubles. You can drag and drop the desired documents directly to the dedicated area as well as you can click "Add Files" button to choose the PDF files going to be compressed.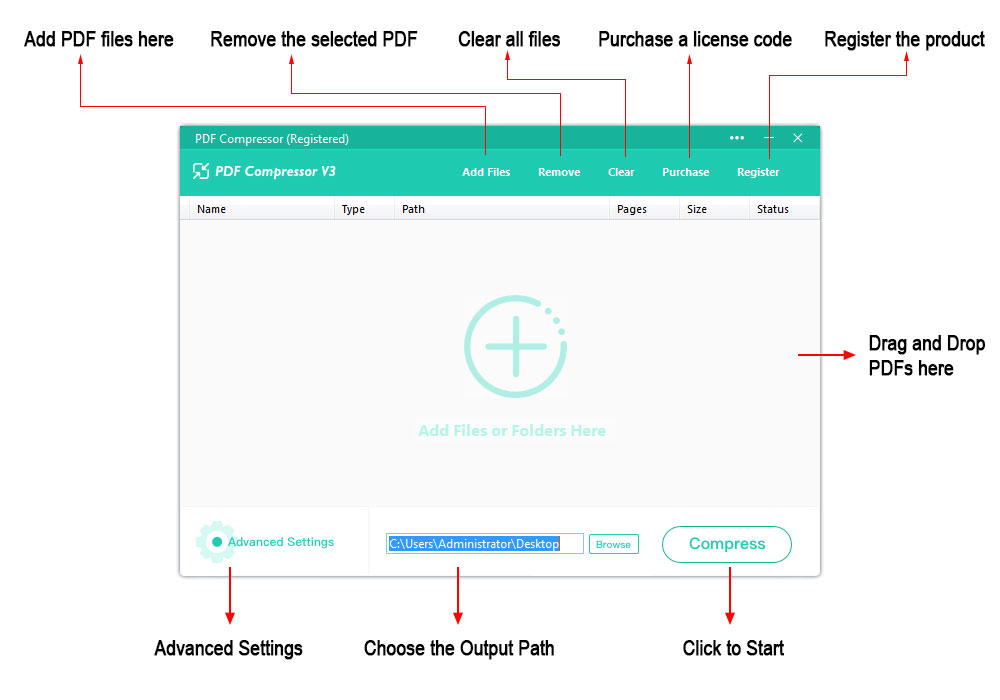 Step 2. Advanced Settings
It is worth mentioning that this application enables you to have advanced settings depending on your needs or demand. Click the "Advanced Settings" button and you can find several options in the popup dialog. You can set the quality level of images within the PDF files. By doing so, PDF Compressor V3 will drastically reduce the overall size of the file at the cost of lower image quality.
You also have options to choose to delete all images, annotations, attachments and bookmarks. These options will enable you to reduce the size of PDF files further.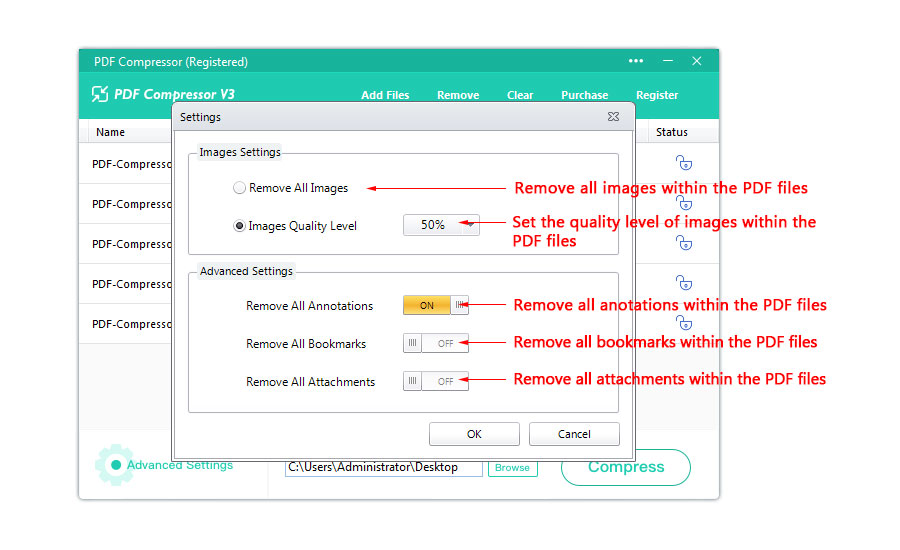 Step 3. Click "Compress" Button to Start Process
Once the advanced settings and options have been set, you only need to determine the output location, then click the "Compress" button and you are good to go.
Ready to try or buy?
Related Articles